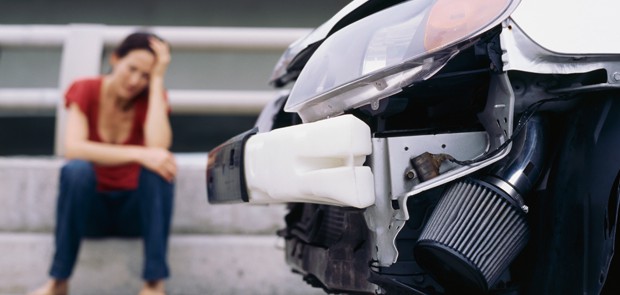 Knoxville Car Accident Lawyers
Professional personal injury and car accident lawyers helping clients throughout East Tennessee
Car accidents can happen anywhere — on local roads or highways, or even in parking lots. If you are involved in a car accident, do not admit fault. Auto collisions can cause shock and disorientation, and immediately taking responsibility for the accident can greatly affect your right to compensation. First you should seek medical attention. Once your injuries are treated, focus on securing competent legal help. At Banks and Jones, our skillful legal team fights in court every day, and many of the case we handle involve injuries resulting from distracted or impaired driving. During their more than 90 years of combined experience, our attorneys have handled countless accident cases, and we work diligently to help you take action against the party responsible for causing your accident.
Common types of car accidents
Tens of thousands of people in the United States die each year in auto accidents, and many more suffer serious injuries. Proving liability in a car crash depends upon your ability to establish negligence. If you can show that another driver acted recklessly and, therefore, caused your accident, you may be able to recover damages. The first step in obtaining compensation in any type of car accident is to identify the type of crash that occurred. Some examples of common types of car accidents include:
You hit another car — Just because you hit another car does not mean you are necessarily to blame. The other driver may have been drunk or may have run a red light or stop sign.
Another car hits you — If another car hits you, you could sustain serious injuries. T-bone, sideswipe and head-on collisions are especially dangerous wrecks that often result in catastrophic injuries or even death.
Single-car accident — In the event that your vehicle collides with a fixed object, another driver, a property owner or the municipality may be to blame.
Act of nature — Did a deer cause your accident? Or was there dense fog? Mother Nature creates some of the worst types of vehicle wrecks.
Causes of car accidents
The Centers for Disease Control and Prevention reports that 2.3 million people in the United States were treated in hospitals across the country for motor vehicle accident injuries in 2009. But what causes so many drivers and passengers to suffer harm on our nation's roads and highways? At Banks and Jones, our Knoxville car accident attorneys represent clients who sustain car accident injuries resulting from various forms of negligence, including:
Drunk driving — Most people realize that driving under the influence, or DUI, is illegal and highly dangerous. If a drunk driver strikes you in the Knoxville area, our aggressive legal team fights for your rightful compensation.
Speeding — When another driver speeds, he or she puts you at risk of serious injury, or even death.
Distracted driving — Distracted drivers jeopardize other motorists' safety and that of pedestrians and bicyclists. Texting, eating and drinking, using electronics or interacting with passengers are reckless behaviors that endanger the lives of everyone on the road.
What to do immediately after a car accident
Car crashes can be traumatic. After the shock and confusion wears off, you may not know what to do or who to call. First and foremost, remain calm; panicking will only fog your judgment. Second, seek medical attention — nothing is more important than your health. After a doctor treats your injuries, contact an auto wreck lawyer who can provide you with a prompt and honest case assessment and explain your options.
Consult with an experienced team of Knoxville car accident lawyers
At Banks and Jones, we focus on getting our clients results. If a car accident injury has disrupted your life, our aggressive trial attorneys are prepared to fight for your right to compensation. To schedule a consultation with one of our skilled lawyers, contact us online or call 865-407-2122 today.