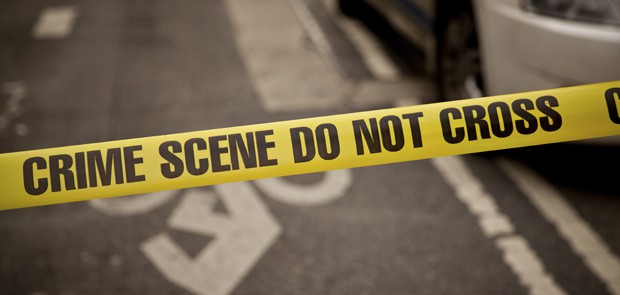 Drug Crime Defense Lawyers in Knoxville, TN
Trusted criminal law counsel for clients in Maryville, Sevierville, Clinton, Lenoir City & Loudon
A drug crime conviction can wreak havoc on your personal and professional life. At Banks and Jones, we fight to defend clients accused of possessing, selling, trafficking and manufacturing narcotics in the Knoxville area. If you have been arrested for a drug crime, you may feel anxious, frustrated and worried. Our firm comprises an experienced team of defense attorneys who can provide you with fearless representation. Regardless of how tough your case appears to be, we are up for the challenge — our lawyers have a reputation for successfully handling cases that other firms turn down.
Types of drug crimes
Whether the police arrest you for possessing a small amount of marijuana or for selling a large quantity of cocaine, you need experienced and competent legal help. Our criminal defense attorneys regularly represent clients facing drug crime charges. When it comes to protecting your rights, we are ruthless. The moment you retain our services — whether it's immediately after your arrest or right before your trial — our legal team moves swiftly to defend you. At Banks and Jones, we frequently represent clients arrested for drug crimes in Knoxville, including:
Marijuana — If you're convicted of possessing half an ounce of marijuana, you face up to one year in jail and $250 in fines. The cultivation of 10 plants or less or the sale of one-half of an ounce of marijuana is a felony punishable by between one and six years in prison and $5,000 in fines.
Cocaine — Possession of less than 0.5 grams of cocaine is a Class C felony punishable by between 8 and 30 years in prison and up to $100,000 in fines. Keep in mind that if you're convicted of selling cocaine, you also face between 8 and 30 years in prison and $100,000 in fines.
Methamphetamines — For your first arrest for possession of methamphetamines, you could face one year in jail and $2,500 in fines. If the police arrest you for manufacturing, delivering or selling meth, you may be charged with a Class B felony and face a minimum of 8 years and a maximum of 30 years in prison. Also, you must pay up to $100,000 in fines.
Drug-free school zone enhancement
Tennessee enacted a drug-free school zone statute in 1995. This law allows the state to add harsh additional penalties to anyone arrested for committing a drug crime on school grounds or within 1,000 feet of a public or private elementary school, middle school, secondary school, preschool, childcare agency, public library or recreational center, such as a public park.
Choose defense attorneys who fight tenaciously for you on drug charges
A drug crime arrest is intimidating. At Banks and Jones, we rush to your side and protect your rights without delay. To speak with a competent criminal defense lawyer at our firm, call 865-407-2122 or contact us online. Our office hours are Monday through Friday, 8:30 a.m. to 5:30 p.m., with other appointments available upon request.