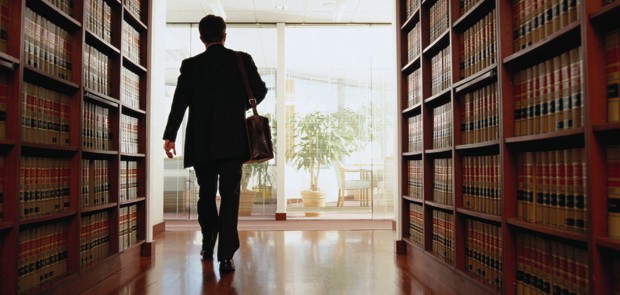 Knoxville, TN Law Firm Assists You with Various Legal Issues
Serving Knoxville, Maryville, Sevierville, Clinton, Lenoir City, Loudon and the surrounding areas
When a car accident, criminal arrest, debt issue or problem with Social Security upsets your life, you need immediate and reliable counsel. At Banks and Jones, we fight doggedly to do what is best for clients in and around Knoxville. If you think your case is too tough or if another firm has turned you down, we may be able to help. As highly experienced trial attorneys, we have a reputation for taking on the toughest cases. And, when it benefits our clients, we are not afraid to take risks or explore new options.
Personal injury
If you suffer a personal injury of any kind, it can have far-reaching repercussions on your life. You may be out of work for weeks or months, and your condition may require costly medical procedures. If you sustain a catastrophic injury, you may never be able to work again, and you could face a fortune in medical bills. If a reckless or negligent party caused your accident, our lawyers can fight zealously for you. We regularly handle various types of personal injury cases in the Knoxville area, including:
Auto accidents
According to the Tennessee Department of Safety and Homeland Security, 173,309 drivers have been injured in the state since 2003. If you or your loved one sustains injury in any type of auto accident, consult with a lawyer as soon as possible. If another driver has rear-ended, sideswiped or T-boned your vehicle, you may be able to obtain just compensation. Our attorneys can launch an investigation to gather evidence and uncover who is liable for your injuries. We frequently assist clients with the following types of auto accident cases:
Criminal defense
Even minimal interaction with a law officer can be intimidating. But if you are arrested, you may be scared and unsure of where to turn. It is of the utmost importance that you retain experienced counsel immediately after your arrest. You have certain inalienable rights, and without an attorney by your side, these rights may be ignored or violated. We can move swiftly to protect your rights and to begin formulating a decisive strategy for your case. Our criminal defense attorneys have extensive experience representing clients arrested for the following crimes:
Social Security
Are you having trouble receiving disability benefits? Our lawyers at Banks and Jones have considerable experience assisting our Knoxville-area clients with all aspects of the Social Security process — from filing to appeals. Having handled many Social Security Disability (SSD) cases throughout Maryville, Sevierville, Clinton, Lenoir City and Loudon, we are familiar with the many reasons applications are denied. Our lawyers can review your case and determine if there are any red flags that may result in a denial of your application by the Social Security Administration.
Bankruptcy
Bankruptcy can help you get a fresh start. But it is not without its downside. Prior to initiating a bankruptcy action, you should consult with a knowledgeable attorney. Depending on your situation, bankruptcy may not be your only choice, or even your best choice. Our attorneys can assess your case and determine if filing for bankruptcy is in your best interests. Then, we can determine which of the following form of bankruptcy is best suited for your situation:
Divorce
Going through a divorce can be a bit overwhelming, especially if there are children involved. At Banks and Jones, we help people just like you achieve their goals while protecting the best interests of both themselves and their children. If you need assistance with your divorce or any of the complications that often come with it, we are here to help. We want your needs to be resolved as efficiently as possible, but we aren't afraid to fight for you when necessary. From alimony payments to property distribution and everything in between, Banks and Jones is on your side.
Get comprehensive legal support from a reputable Tennessee law firm
At Banks and Jones, we provide clients with effective and aggressive representation in many areas of law. For more information on how we can help you, please contact us online or call 865-407-2122. Our firm is located within a quarter mile of every major thoroughfare in Knoxville.