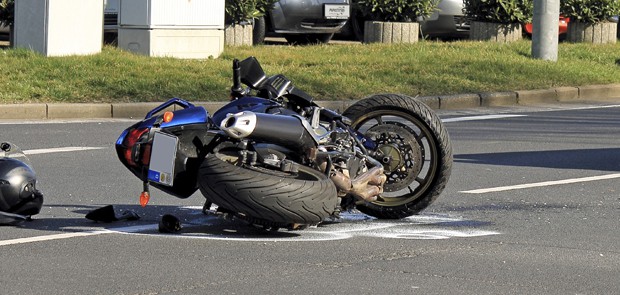 Knoxville, TN Injury Lawyer Stands Up for Victims of Motorcycle Accidents
Fighting to obtain rightful compensation for injured clients in Maryville, Sevierville, Clinton, Lenoir City & Loudon
A rider himself, attorney T. Scott Jones knows a thing or two about motorcycles. Often racing at speeds of up to 200 miles per hour, he knows the importance of focus and precision. At Banks and Jones, our lawyers bring the same attentiveness, fearlessness and drive to defending the rights of motorcycle accident victims. Furthermore, we understand the joys and dangers of riding in a way that most injury law firms do not. If you or your loved one has suffered an injury in a motorcycle crash, our attorneys are here to help. We review the circumstances of your accident, collect evidence, help you determine who is responsible for causing you harm and take aggressive action to secure the compensation you deserve.
Types of motorcycle accidents
Riding a motorcycle is certainly thrilling — but it can also be dangerous because motorcycles provide riders with little protection. In fact, between 2001 and 2008, more than 34,000 people in the United States died and more than 1.2 million were treated for injuries resulting from motorcycle accidents.
Motorcyclists are particularly vulnerable to catastrophic injuries or death in the following types of auto accidents:
Limited visibility accidents — Since motorcycles are small and less noticeable than other vehicles on the road, they can sometimes be difficult to spot until it's too late. If you ride at night, make certain that your headlights work so that you are visible to other motorists. Additionally, if you enter into another driver's blind spot, do not linger there for too long — he or she may not see you and could easily collide with your bike when attempting to change lanes.
Rear end crashes — If a passenger car or truck rear-ends a motorcycle, the motorcyclist could be thrown from the bike and instantly killed or severely injured. Similar results could occur if a motorcyclist rear-ends another vehicle.
Single-bike accidents — Many people fail to realize how perilous potholes and damaged or debris-ridden roads can be for motorcyclists. If you are in any type of single-bike accident, proving liability may be difficult, and it is in your best interests to secure legal help.
Causes of motorcycle accidents
There are many causes of motorcycle accidents, including distracted drivers, intoxicated drivers and driver fatigue. But not every motorcycle accident is caused by driver error. Some collisions occur as a result of lane splitting or cars making left-hand turns. Furthermore, if a rider is fatigued or drunk, he or she is more likely to make careless mistakes that result in accidents, injuries and even death. In other cases, the vehicle manufacturer may be at fault if the brakes, engine, fuel tank, tires or other parts malfunction.
Ride tandem with a professional motorcycle accident lawyer
Rarely does anyone suffer only a minor injury in a motorcycle accident. If you have sustained a serious head, neck, back or other bodily injury in motorcycle collision, our legal team at Banks and Jones is here to offer sound guidance at every turn. To find out more about how our experienced attorneys can help you, call 865-407-2122 or contact us online.