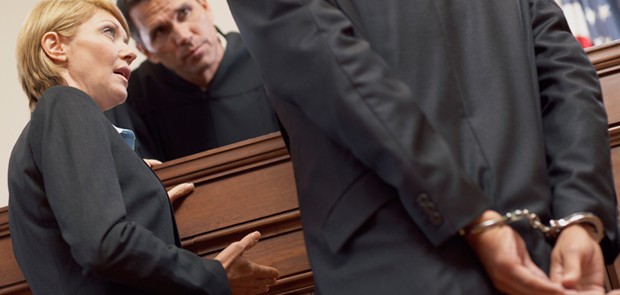 Fierce Knoxville, TN Trial Attorneys Defend You Against Assault Charges
Counseling clients in Maryville, Sevierville, Clinton, Lenoir City and Loudon
An assault conviction can affect many aspects of your life. In addition to having a criminal record for a violent offense, you can face jail time and fines. You also may have trouble seeking employment or attending a university. At Banks and Jones, our firm comprises a team of six professional and experienced criminal defense attorneys. Together, we have fought for the rights of clients charged with assault and other violent crimes in the Knoxville area for more than 50 years. We know what is at stake in your case, and we are prepared to help you create a solid defense.
Types of assault
According to the Tennessee Bureau of Investigation, there were 92,077 simple assaults and 30,818 assaults in the state in 2012. If you or your loved one is arrested for assault, seek competent legal help immediately. At our firm, we protect your rights every step of the way. Our lawyers understand the repercussions that misdemeanors and felonies have on your future. We routinely defend clients arrested for the following types of assault:
Simple assault — Simple assault is a Class A misdemeanor penalized by $2,500 in fines and up to one year in jail.
Aggravated assault — If you cause great bodily injury to a victim or use a deadly weapon while assaulting someone, you may be charged with either a Class C or a Class D felony and may receive between 2 and 15 years in prison.
Domestic assault — Domestic assault is an assault that occurs between you and an intimate partner, family member or housemate. The penalties for domestic assault are the same as those for regular assault. However, under Tennessee domestic violence laws, you lose the right to carry a firearm for life if you are convicted of domestic assault.
The consequences you face for an assault charge depend on the unique circumstances of your case. Were you using a knife, bat or gun? Did you physically or verbally assault the victim? How seriously was the victim injured? Even if you did not touch the victim, the state may charge you with assault if you only threatened the victim. If you have been arrested for assault after a bar fight or brawl, consult with an experienced criminal defense lawyer as soon as possible. Our criminal law attorneys explore every option to determine the most effective way to resolve your case.
Choose a defense team that fights tirelessly for you on assault charges
At Banks and Jones, we are in court advocating for our clients every day. We know how serious your assault case is, and our lawyers are prepared to provide you with competent legal guidance. To schedule a consultation with one of our skilled attorneys, call 865-407-2122 or contact us online.