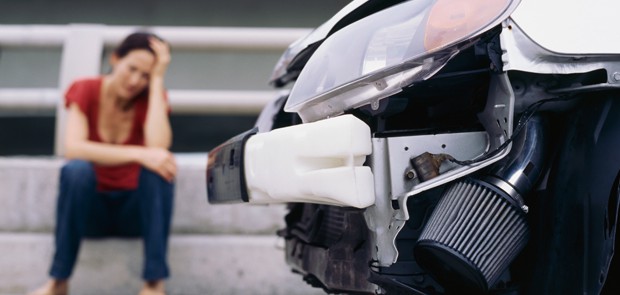 Fearless Injury Lawyers Fight for Victims of Auto Accidents in Knoxville, TN
Helping clients with car, truck and motorcycle wrecks in Maryville, Sevierville, Clinton, Lenoir City & Loudon
Sometimes auto accidents are unavoidable. But when they occur because of the recklessness or negligence of another party, the victims deserve compensation. Our legal team at Banks and Jones goes to court on behalf of injury victims every day. As a high performance motorcycle rider, attorney T. Scott Jones understands the importance of staying focused. Throughout the Knoxville area, our entire team of skilled lawyers is known for being aggressive and relentless. Furthermore, we have a reputation with both our clients and fellow attorneys for being confident, competent and easy to work with. We are fierce trial attorneys who are prepared to do what is best for you — whether that means negotiating a settlement or seeking your rightful compensation in a trial.
Kinds of auto accident cases we handle
In 2012, automotive accidents resulted in the deaths of 649 people in Tennessee. In every motor vehicle accident, countless factors come into play that impact the extent of a victim's injuries, including the weather and road conditions, the types of vehicles involved, the speed of the vehicles involved and whether drivers and passengers are wearing seat belts. Regardless of the circumstances of your car accident, if you suspect another party is at fault, our attorneys are prepared to support you. We have extensive experience handling a wide range of auto accident cases, such as:
Car accidents — If you have been rear-ended, sideswiped or bumped by another driver, you may be able to obtain compensation. Our attorneys know how to work with insurance companies to obtain maximum compensation for injury victims.
Motorcycle accidents — A rider of high-speed motorcycles in Knoxville, attorney Jones understands the hazards riders face in a way that few attorneys can. Everyone at our firm is dedicated to providing motorcyclists with passionate and shrewd counsel.
Truck accidents — An accident with a semitruck, 18-wheeler or tractor-trailer can be devastating. Our attorneys investigate your accident to uncover who may be responsible: the driver, the truck manufacturer or the trucking company.
Car accidents, truck accidents and motorcycle accidents occur every day, and while sometimes nature is to blame, more often than not the culprit is a negligent person or party. At our firm, we understand the importance of moving quickly to assist accident victims, especially in Tennessee, where the statute of limitations for personal injury claims is only one year.
Contact auto accident attorneys who use every legal means to get you compensation
Our highly professional injury lawyers at Banks and Jones are not opposed to taking risks when they pay off for our clients. If you have been injured in a car, truck or motorcycle accident, our aggressive legal team can assist you with filing a claim. Call 865-407-2122 or contact our law firm online to schedule a consultation with one of our experienced attorneys.