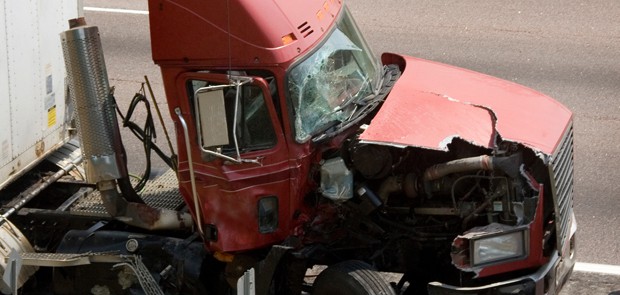 Knoxville Truck Accident Lawyers Representing Injury Victims in Tennessee
Advocating passionately for clients in Maryville, Sevierville, Clinton, Lenoir City & Loudon
When 18-wheelers collide with other vehicles, the consequences are often devastating. If you or your loved one has suffered a catastrophic injury because of a collision with a tractor-trailer or other large commercial truck, our attorneys at Banks and Jones want to fight aggressively for your rightful compensation. If you lose a loved one in a tractor-trailer accident, our firm is here to support you throughout the wrongful death claim process. Our legal team is highly qualified, confident and skilled — and we tackle tough cases in court every day. Moreover, if you've retained incompetent counsel in the past, our attorneys may have success where others have failed.
Types of truck accidents
Semitrucks and 18-wheelers are unwieldy, cumbersome and weigh many tons more than passenger cars, making them some of the most dangerous vehicles on the road. The best way to avoid a collision is to stay clear of big trucks as much as possible. But sometimes auto accidents involving large trucks are unavoidable. Our lawyers frequently assist Knoxville clients injured in the following types of trucking accidents:
Head-on collisions — A head-on collision with an 18-wheeler can result in serious injury or fatality.
Broadside collisions — Depending on the circumstances, a broadside collision from a large truck can be almost as devastating as a head-on collision.
Rear-end collisions — When one passenger car rear-ends another, injuries, if any, are typically minor. However, if a semitruck rear-ends a passenger car, the driver and passengers of the car may be fatally injured. Additionally, if a passenger car rear-ends a truck, the passenger car could slide under the truck (an "underride" accident), causing serious head injuries or death to its driver and passengers.
Causes of truck accidents
Has someone you love suffered a wrongful death in a truck accident? If so, our attorneys at Banks and Jones want to help your family pursue the damages that you're entitled to. Having handled many trucking accident cases in Knoxville, our fearless legal team is focused on obtaining just compensation for trucking accident victims and their families. We regularly represent clients who suffer injuries due to the following types of negligent, careless or reckless errors:
Truck driver negligence — Many semitruck accidents are caused by drivers who are fatigued, under the influence of drugs or alcohol, distracted or driving without having the necessary qualifications and the required training.
Passenger vehicle driver errors — Not all truck accidents are the fault of the truck driver. The driver of a passenger car may be to blame if he or she drives in the blind spots and "no-zones" of the truck.
Malfunctioning truck components — If a truck part, such as the brake system, tires, hitch or other component fails, the vehicle may behave erratically or may become too difficult to control. This could be a result of poor vehicle maintenance, flaws in a part's design or errors in its manufacturing.
Contact a firm that tackles truck accident cases head-on
Defense lawyers at trucking and insurance companies in the Knoxville area have come to fear our legal team at Banks and Jones because we consistently represent accident victims with competence and tenacity. You can schedule a consultation to discuss your case with one of our attorneys by calling 865-407-2122 or contacting us online today. Our regular office hours are Monday through Friday from 8:30 a.m. to 5:30 p.m., with other appointments available upon request.