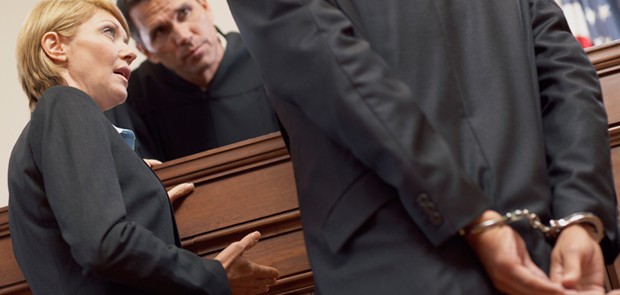 Criminal Defense Lawyers for Juvenile Charges in Knoxville, TN
Confidently defending clients throughout Maryville, Sevierville, Clinton, Lenoir City & Loudon
If your child has been arrested, you need professional and immediate legal help. At Banks and Jones, we defend juveniles fiercely. We recognize that your son's or daughter's future and freedom is on the line. From the moment you retain our services, our team of defense attorneys works to uncover evidence, protect your child's rights and help him or her construct a solid defense. We provide you with our high-quality legal services whether your child is facing charges for DUI or for violent offenses, such as assault, theft and homicide.
Types of juvenile offenses
When juveniles commit criminal offenses, they must be held accountable. According to state law, a delinquent act is an act designated as a crime, whether by the local ordinances of Tennessee — or of another state if the act occurred there — or under federal law.
If your child is arrested for a curfew violation, he or she may face little more than community service. However, if the police arrest your son or daughter for assault or robbery, he or she may face additional penalties, including fines and jail time. Our Knoxville defense lawyers can passionately defend your child if he or she faces charges for all types of juvenile offenses, including:
Local ordinances
Traffic offenses
Probation violation
Disorderly conduct
Failure to appear
Harassment
Evading arrest
Reckless endangerment

Trespassing
Possession of a weapon
Arson
Vehicular homicide
Vandalism
Burglary
Unauthorized use of a vehicle
This is by no means a comprehensive list of the juvenile crime cases our firm handles. Our lawyers fight aggressively on behalf of juveniles accused of crimes that range from kidnapping to robbery of a motor vehicle. Experienced and highly qualified, we look out for your child's best interests at every turn.
Juvenile crime penalties
Your child faces any number of penalties based on the type of crime the prosecution alleges he or she committed. If the police arrest your child for a DUI, his or her license may be suspended. More serious offenses are punishable by fines, jail time, probation and community service. However, by hiring an experienced lawyer, you can significantly improve your son's or daughter's chances of receiving a reduced sentence.
Choose juvenile defense lawyers who work diligently to protect your child
Our legal team at Banks and Jones is proud to provide parents with high-quality defense counsel. If your son or daughter is arrested, call 865-407-2122 or contact us online to speak with an experienced criminal law attorney. Our office is located within a quarter mile of every major thoroughfare in Knoxville.