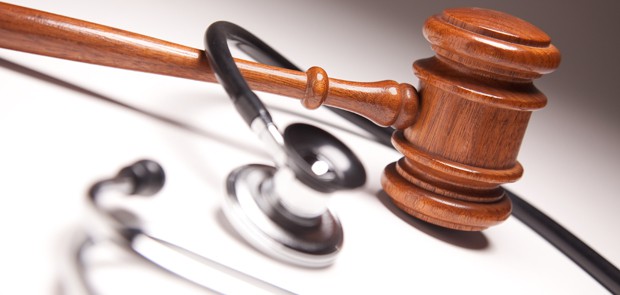 Wrongful Death Lawyers Provide Suffering Families with Compassionate Guidance in Knoxville, TN
Representing those who have lost a loved one to wrongful death in Maryville, Sevierville, Clinton, Lenoir City & Loudon
Losing a family member is painful — at times it can feel unbearable. And if your loved one's death resulted from negligence, you have a right to feel frustrated. Fortunately, the state of Tennessee allows survivors to file a claim and recover compensation when their tragic loss could have been prevented.
Wrongful death claims can be hard-won. At Banks and Jones, we are prepared to handle even the most challenging cases. Our lawyers are confident, experienced and aggressive. Successful trial attorneys, we go to court every day for our clients in the Knoxville area, fighting zealously to help families obtain reimbursement for the undue medical expenses, funeral costs, emotional turmoil and other damages they are suffering.
Types of wrongful death accidents
Have you lost your loved one in a motorcycle crash, medical malpractice incident or other type of accident in the Knoxville area? If careless, reckless or negligent action or inaction led to his or her death, you have the right to pursue fair compensation for your loss. Our firm handles wrongful death claims with the utmost competence and tenacity. When we take on a wrongful death case, we fight aggressively to gain justice for the victim and his or her family.
Our lawyers provide you with reliable representation when someone you love passes away as a result of negligent behavior, such as in the following types of accidents:
Workplace accidents — Wrongful deaths, while more common in the construction industry, may also occur in the office. Our attorneys fully investigate your case and determine whether filing a third-party claim is appropriate.
Automobile accidents — Car and truck crashes can lead to catastrophic injuries and death. Truck accidents, in particular, are known for causing fatal accidents.
Medical malpractice — Sustaining an injury while in the care of a doctor, surgeon or hospital can be a traumatic experience. And taking legal action on medical malpractice grounds can be tricky. Our lawyers fight fiercely to help families build a case against the medical professional or entity responsible.
Motorcycle accidents — A Knoxville motorcyclist himself, attorney T. Scott Jones of Banks and Jones understands the perils that riders and motorists face on a daily basis. Potholes, damaged pavement and reckless drivers can spell disaster for even the most seasoned riders.
Damages you can recover in a wrongful death action
Losing a loved one can be emotionally and financially taxing. But if a reckless person or party is responsible, you may be entitled to the following forms of compensation:
Medical and funeral expenses related to death
Loss of expected earnings
Loss of benefits
Loss of an inheritance
The value of the goods and services that a victim would have provided
Mental anguish or pain and suffering
Loss of care, protection, guidance, advice, training and nurturing
Loss of love, society and companionship
Loss of consortium
Contact Knoxville wrongful death attorneys who help your family take action
The untimely death of a loved can leave a family devastated. If you believe your loved one's passing could have been caused by negligence, contact Banks and Jones online or call 865-407-2122 to reach us by phone. Our regular office hours are Monday through Friday from 8:30 a.m. to 5:30 p.m., with other appointments available upon request.