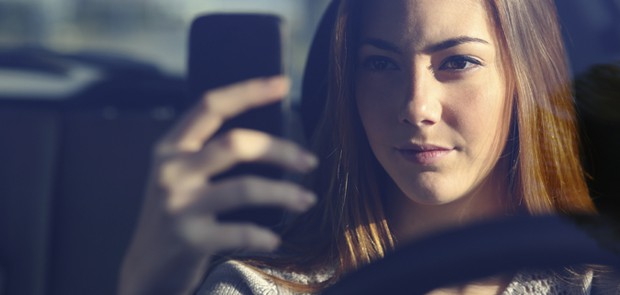 Knoxville, TN Lawyers Defend Clients Accused of Reckless Driving
Dedicated to serving drivers in Maryville, Sevierville, Clinton, Lenoir City & Loudon
In Tennessee, reckless driving is a criminal offense. If you're ticketed for reckless driving, you face criminal charges and jail time — even if you are not actually arrested, handcuffed and brought down to the station. And if you do not defend yourself against the charges, a conviction can then affect many aspects of your life. Our skilled criminal defense attorneys at Banks and Jones provide clients with fierce and trusted representation. We move quickly to protect your rights and to determine the most effective way to resolve your case.
Reckless driving is a criminal offense
Many Tennessee drivers do not realize that reckless driving is a serious traffic offense. If arrested, you may be charged with a misdemeanor and could face months in jail and the possibility of a hefty fine. Additionally, a ticket for reckless driving will add six points onto your Tennessee driver's license, possibly affecting your insurance rate.
Penalties for reckless driving in Tennessee
When a person is arrested for drunk driving, it is common to be charged for other crimes, such as reckless driving, at the same time. Any behavior that you exhibit while driving a vehicle that shows intentional and reckless disregard for others may be considered reckless driving. If you're charged with reckless driving in the Knoxville area, you face the following penalties:
Criminal record — Most people are shocked to find out that a reckless driving conviction can result in a criminal record. In Tennessee, reckless driving is a Class B misdemeanor offense.
Jail time — The jail time you must serve depends on the circumstances of your case, the evidence against you and the attorney you hire. The maximum amount of time you face for a reckless driving conviction is six months.
Fines — You must pay $500 in fines.
Tennessee Motor Vehicle Habitual Offenders Act
Under the Motor Vehicle Habitual Offenders Act, your sentence may be multiplied in Tennessee if you have three or more convictions for certain offenses, including reckless driving, DUI and vehicular assault. Furthermore, if you're convicted under the Act, your driver's license may be revoked.
Choose a Knoxville defense law firm that goes the distance for you
Were you charged with reckless driving or another type of traffic offense? At Banks and Jones, we handle every case — simple or complex — with the highest level of skill and dedication. To arrange a consultation with one of our experienced defense attorneys, call 865-407-2122 or contact us online.