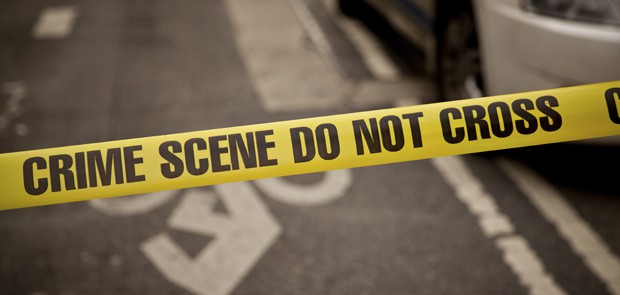 Homicide Defense Lawyers in Knoxville, TN
Highly regarded legal team serving clients in Maryville, Sevierville, Clinton, Lenoir City & Loudon
Throughout Tennessee, our legal team at Banks and Jones has fought aggressively to defend clients who face charges for committing homicide and murder. With more than 50 years of combined experience practicing law, our lawyers understand the seriousness of your situation. We assess your case carefully and candidly — we never sugarcoat the issues involved in your case. As a high-performance motorcyclist, attorney T. Scott Jones excels in intense situations. And at our firm, we know what is on the line in your case. Fearless and skilled, our lawyers fight relentlessly to protect your rights.
Types of homicide
Homicide is the unlawful killing of another human being; it is the most serious crime in the criminal justice system. Depending on the exact charges against you, you could face life in prison without the possibility of parole. The moment the police arrest you for committing any type of homicide crime, it is vital that you seek competent legal help. Our criminal defense lawyers assist clients with the following types of homicide cases in Knoxville:
First-degree murder — If you commit a premeditated and intentional killing of another person, the state charges you with first-degree murder. You may also be charged with first-degree murder if you commit a felony murder — the killing of another during the commission of a felony. If convicted, you face life in prison with or without the possibility of parole.
Second-degree murder — Tennessee law specifically defines second-degree murder as "a knowing killing of another." If you're arrested for second-degree murder, you face a Class A felony charge and between 15 and 60 years in prison.
Voluntary manslaughter — When a person kills another as a result of sufficient provocation or in the heat of passion, the state may charge the defendant with voluntary manslaughter — a Class D felony punishable by between 2 and 12 years in prison.
Reckless homicide — Reckless homicide is the reckless killing of another. This type of homicide is a Class E felony punishable by between one and six years in prison.
Defense for juveniles
At Banks and Jones, we provide passionate defense counsel to both juveniles and adults. According to the U.S. Department of Justice, juvenile offenders represented 7 percent of all murder offenders in 2011. Studies further show that 77 percent of juvenile offenders are between the ages of 16 and 17. If your son or daughter is arrested for any type of homicide or juvenile crime, our lawyers can look out for his or her best interests.
Skilled criminal law attorneys help you build a strong defense
If you are arrested for homicide, you need serious legal help. At Banks and Jones, we are highly qualified trial attorneys who have a reputation for providing professional defense counsel to those charged with manslaughter, homicide and murder. Call 865-407-2122 or contact us online to schedule a consultation with one of our experienced lawyers.