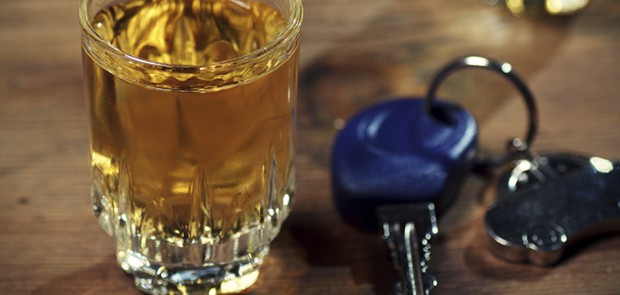 Knoxville DUI Lawyers Help You Combat Drunk Driving Charges
Fighting for clients in Knoxville, Maryville, Sevierville, Clinton, Lenoir City, Loudon, and the surrounding area
Do not underestimate the impact that a driving under the influence (DUI) conviction can have on your life. Not only may your friends and family be disappointed in you, but you could also lose your license and may have to pay expensive fines. Even worse, you may have to go to jail. That said, severe DUI penalties may be preventable. At Banks and Jones, we handle complex criminal law cases on a regular basis. Experienced trial attorney T. Scott Jones and the rest of our legal team know how to protect your rights. After carefully assessing your case, our lawyers can gather evidence, consult with expert witnesses and determine the best road for you to take.
Field sobriety tests
By now, many people in the legal world are aware that field sobriety tests are often inaccurate. Unfortunately, the average motorist does not know that field sobriety tests (FSTs) have a high rate of failure. The most common field sobriety tests used today are the one-leg stand, the walk and turn, and the horizontal gaze Nystagmus test. The purpose of administering a field sobriety test is to help an officer determine if a driver is intoxicated. However, many officers rely solely on data collected from FSTs and subsequently detain and arrest citizens who have blood alcohol concentrations (BACs) that are less than the legal limit of .08 percent.
Consequences of DUIs in Tennessee
It is common for drunk drivers to be charged with offenses like reckless driving along with a DUI. This can result in additional penalties besides the already harsh punishments associated with drunk driving. Depending on the circumstances of your case, you could face the following penalties if you are convicted:
First offense — For a first-time DUI, you face from 48 hours to 11 months and 29 days in jail. Other penalties include a one-year license revocation, $350 to $1,500 in fines, installation of an ignition interlock device (IID) in your vehicle, and enrollment in a drug and alcohol treatment program.
Second offense — If you're convicted of a second DUI offense, you could receive from 45 days to 11 months and 29 days in jail. You may be required to pay $600 to $3,500 in fines, and your license could be revoked for up to two years. Also, you will be enrolled in a drug treatment program, your vehicle may be seized, and you may have to install an ignition interlock device in your vehicle.
Third offense — Third-time offenders face from 120 days to 11 months and 29 days in jail, $1,100 to $10,000 in mandatory fines, license revocation of between six and 10 years, and enrollment in a drug and alcohol treatment program. Your vehicle is subject to seizure, and you may be ordered to install an IID.
Underage drinking
There is a zero tolerance policy for those under the legal drinking age of 21, meaning that even a blood alcohol concentration (BAC) of .02 percent could result in a DUI charge. If your son or daughter is arrested for underage drinking or for drinking and driving, it is vital that you seek legal help as soon as possible. Your child could face a driver's license suspension of up to one year or until his or her 17th birthday — whichever is longer. And subsequent drinking offenses can result in much harsher penalties. Our attorneys support minors and help them seek penalties that are rehabilitative rather then punitive whenever possible.
Choose skilled criminal law attorneys who help you build a strong DUI defense
Beating a DUI charge requires the counsel of an experienced lawyer from a reputable law firm. At Banks and Jones, we fight aggressively for DUI defendants every day. To find out how we can help you, call 865-407-2122 or contact our firm online. We are located within a quarter mile of every major thoroughfare in Knoxville.