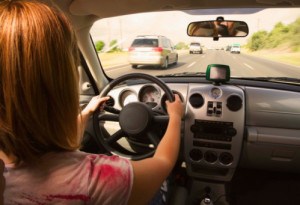 Auto accidents occur virtually every day, and a large number of Tennessee drivers who are involved in auto accidents, are uninsured or underinsured. The Tennessee state government deems the large number of uninsured drivers unacceptable and way too large; therefore, as of January 1, 2017, a new Tennessee state statute came into effect and imposes tougher penalties on uninsured drivers.
The new statute
In Tennessee, drivers must now have liability insurance for auto accidents, and that liability insurance must be up-to-date and valid. If drivers do not have liability insurance or if their liability insurance is not up-to-date, they face a fine of no more than $300. They could also have their vehicle registration revoked. In addition, uninsured drivers could face Class C misdemeanor charges.
Why did the Tennessee state government pass the new law?
The Tennessee state government passed the new law that imposes tougher penalties on drivers who lack auto insurance for three primary reasons. Firstly, the new state statute is intended to reduce the large number of Tennessee drivers without liability insurance, as the Volunteer State is number six on the nationwide list of uninsured drivers in the United States. Secondly, the new state law imposes the tougher penalties in order to provide effective roadway safety for all drivers, passengers, pedestrians, law enforcement agents, and the like. Thirdly, the recently passed state statute is designed to encourage drivers to acquire auto insurance, or at least auto insurance that qualifies as the state-mandated minimum auto insurance coverage.
Not having car insurance isn't just bad for drivers; it puts other drivers and passengers at risk. If you're in a serious auto accident in Knoxville – or anywhere throughout the state – you're going to need insurance to help you with the damage to your car, and to help you if you are critically injured.
If you or a loved one was in an auto accident and sustained injuries as a result of the accident, you may have grounds for a legal claim. For more information, contact the Knoxville auto accident attorneys at Banks & Jones, or call us at 865-546-2141. We proudly serve Knoxville and other areas of the Volunteer State.