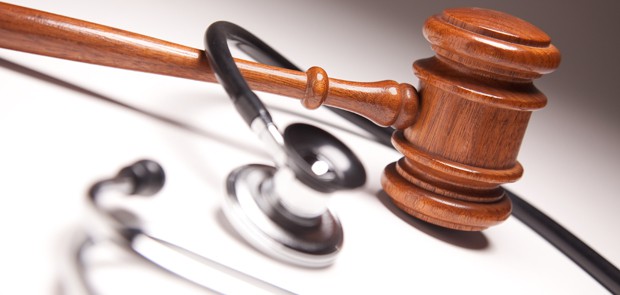 Knoxville Injury Lawyers Stand Up for Medical Malpractice Victims in Tennessee
Pursuing damages on behalf of clients in Maryville, Sevierville, Clinton, Lenoir City and Loudon
Hospitals, doctors, surgeons and nurses are expected to provide patients with appropriate medical care. But when a physician, delivery doctor or anesthesiologist acts negligently and injures a patient, that patient has the right to take action. Throughout the Knoxville area, our attorneys at Banks and Jones have developed a hard-earned reputation for providing clients with trustworthy and aggressive legal guidance. We fight in court every day, sometimes several times a day, on behalf of our Tennessee clients. If a medical care professional has caused injury to you or your loved one, our firm is ready to protect your rights and assist you at every stage of the claim process.
Types of medical malpractice
About one in every 20 patients will contract a healthcare associated infection (HAI). But HAIs are only one type of medical malpractice. Our injury lawyers have helped clients in Knoxville with many other types of healthcare-related accidents and illnesses as well. While the hospital or doctor may be to blame sometimes, in other malpractice cases, the manufacturer of medical equipment may be at fault. With almost a century of combined legal experience, our attorneys at Banks and Jones handle the most complicated medical malpractice cases, even those involving products liability issues. Some of the most common types of medical malpractice cases we handle include:
Surgical mistakes — Many medical malpractice injuries occur during surgery. Surgical errors include operating on the wrong patient, operating on the wrong part of the body and leaving surgical instruments behind.
Diagnosis errors — Properly diagnosing a patient can mean the difference between life and death. If a doctor fails to diagnose cancer early on, the consequences may be fatal for the patient. Furthermore, if a doctor misdiagnoses a patient with the wrong condition, that patient may receive unnecessary treatments and medications that can lead to injury or death.
Medication errors — If you receive the wrong medication and/or dose and you suffer illness or injury as result, you may be able to take action against the hospital, doctor or nurse responsible.
Birth mistakes —Physicians must take every precaution to ensure that no mistakes are made during a delivery. If a delivery doctor rushes, is reckless or impatient, he or she could injure the baby and cause conditions like Erb's palsy and cerebral palsy.
Statute of limitations for medical malpractice in Tennessee
It is important to understand that medical malpractice can occur in the hospital, doctor's office or emergency room. The moment you believe you are the victim of medical malpractice in the Knoxville area, seek experienced legal help. The statute of limitations for a medical malpractice lawsuit in Tennessee is one year from the date of injury or date you discover your injury, but not more than three years after the date your injury actually occurs.
Providing fierce representation for medical malpractice victims
When it comes to fighting for clients injured by hospitals, doctors and other healthcare professionals, our legal team at Banks and Jones is aggressive, tenacious and unyielding. To speak with one of our skilled injury attorneys today, call 865-407-2122 or contact us online. Our firm is located within a quarter mile of every major thoroughfare in Knoxville.