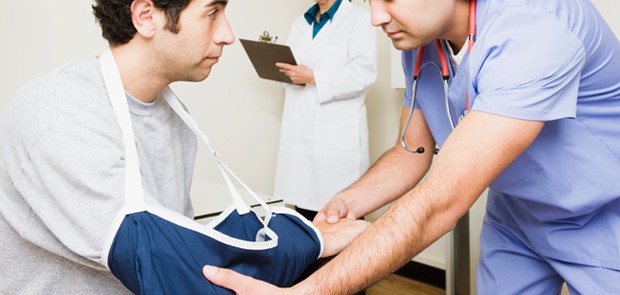 Knoxville, TN Burn Injury Lawyers Help You Obtain Maximum Compensation
Fighting for victims in Maryville, Sevierville, Clinton, Lenoir City and Loudon
If you sustain a burn in a fire of any kind, it is important that you seek medical care. Burn injuries cause more than excruciating pain. Depending on the type of burn you sustain, you may have serious physical and emotional scarring for the rest of your life. At Banks and Jones, we focus on determining the most effective way to resolve your case. While the majority of personal injury cases and burn cases are settled out of court, as professional trial attorneys, we fight fiercely to help you obtain the compensation you deserve.
Types of burn injuries
Learning the nature and extent of your burns and other injuries is important not only for your health, but also in order to determine the amount of damages you should seek from the defendant. The amount of compensation you may receive varies based on the type of burn injury you sustain:
First-degree — When the first layer of the epidermis is lightly burned, it may appear red and swollen. The most common example of a first-degree burn is a superficial sunburn.
Second-degree — Second-degree burns cause blistering on the skin and affect both the outer and underlying layer of the epidermis.
Third-degree — Third-degree burns affect all layers of the skin and can penetrate deeply into tissue. As a result, the skin may appear leathery and black.
Causes of burn injuries
According to the American Burn Association, approximately 450,000 burn injuries receive medical treatment annually. At Banks and Jones, we are determined to provide burn injury victims in the Knoxville area with reliable and understanding legal guidance at all times. As experienced personal injury lawyers, we never back down. If you suffer a burn injury in any of the following types of accidents, we want to fight passionately for you:
Building fires — Building fires can occur for many reasons, including landlord negligence, tenant negligence, defective appliances and defective smoke alarms.
Chemical burns — If you experience a chemical burn from a poorly labeled substance, you may be able to file a products liability lawsuit.
Defective product burns — Were you burned by a malfunctioning iron, hairdryer, automotive vehicle or other defective product? If so, our personal injury attorneys can help you file a claim for compensation.
Electrical accident burns — Poorly installed wiring or unsecured electrical wires can lead to burns, electrocution and even death.
Flammable materials — Flammable materials should be properly labeled to prevent injury or death.
Seek skilled legal help for burn injuries from an aggressive Knoxville legal team
Banks and Jones provides injury victims with prompt and effective legal support. If you suffer a burn injury in a car accident or fire or because of a product defect, our experienced attorneys can review your case and assist you with obtaining rightful compensation. Contact us online or call 865-407-2122 to speak with one of our skilled lawyers today.