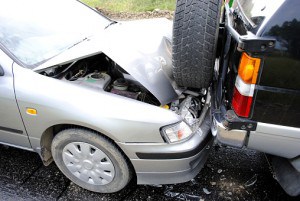 Also known as multi-vehicle accidents, multi-car accidents, and pileups, chain-reaction auto accidents are a kind of rear-end auto accidents. They involve three or more vehicles rear-ending each other in a series, or chain, of collisions. Usually, chain-reaction auto accidents happen when the last car in the chain collides with the car before it, forcing that car to collide with the car before it, so on, and so on.
Caused of chain-reaction auto accidents
So what causes a chain reaction? Some of the more common reasons involve:
Tailgating
Roadwork
Potholes
Pedestrians
Wildlife
Mechanical failure, such as defective brake lights
Bad weather
Speeding
Drunk drivers
Distracted drivers
Sleeping drivers
How often do chain-reaction auto accidents occur?
Auto accidents in general seem to occur virtually nonstop. So far, Knox County has had 16,663 auto accidents and 56 traffic-related fatalities in 2016 – and the year isn't over yet. As for chain-reaction auto accidents in particular, two recently befell the Knoxville, Tennessee area.
September 10, 2016: eight individuals were involved in chain-reaction auto accidents on Anderson County roads and were rushed to nearby hospitals. Six drivers were injured due to a chain-reaction auto accident on the north side of the road, and two drivers were injured due to a three-vehicle collision on the south side.
September 17, 2016: multiple vehicles crashed on the west stretch of Interstate Highway Route Forty close to Exit 388A. (Information regarding human injuries or fatalities from that auto accident is currently unavailable.)
What injuries do individuals sustain as a result of chain-reaction auto accidents?
People injured from chain-reaction auto accidents suffer a variety of injuries, ranging from relatively mild to potentially life-threatening. The most severe injuries include:
"Whiplash," a serious neck injury that could have long-term effects
Traumatic brain injuries, cause by flying debris, hitting the dashboard or the head snapping back to the headrest
Seatbelt-related injuries, including lacerations and broken ribs
Organ damage
Spinal cord damage
Loss of vision or hearing
Loss of limb
If you were injured as a result of an car accident, you may have legal options available to you. For more information, or to schedule a free consultation, contact the Knoxville auto accident attorneys at Banks & Jones. Call us at 865-546-2141. We proudly serve residents and visitors of Knoxville and the surrounding areas.