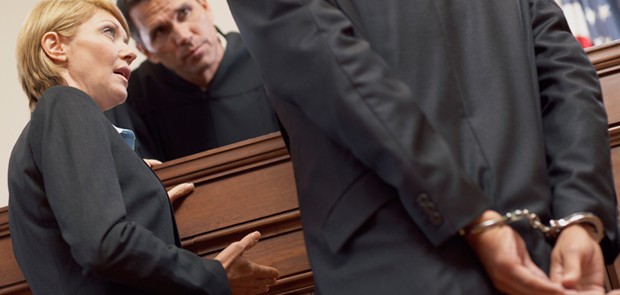 Tennessee Driver's License Suspension
Serving clients in Maryville, Sevierville, Clinton, Lenoir City and Loudon
At Banks and Jones, we know the devastating effects a driver's license suspension can have on your life and take these matters as seriously as we would any other type of criminal law matter. If the police arrest you for driving under the influence of alcohol or drugs (DUI), your driver's license may be suspended and you even may be sentenced to jail time and fines. Also, if you are arrested for driving on a suspended license, you face many other penalties. Our lawyers fight aggressively for you and explore every option to uncover the best way to resolve your case.
Penalties for driving on a suspended license
If the police stop you while you are driving on a suspended license, it's in your best interests to seek competent legal help. In Tennessee, driving on a suspended license is a Class B misdemeanor punishable by six months in jail and $500 in fines. Furthermore, if your license was suspended as a result of vehicular assault, vehicular manslaughter or certain other offenses, you must serve a minimum of two days in jail and face a maximum of six months. Also, the penalties for subsequent convictions for driving on a suspended license increase substantially.
Reasons your driver's license may be suspended in Tennessee
Most people know that a DUI can result in a suspended license. However, many other offenses, some that are not so obvious, may deprive you of your driving privileges. Our lawyers provide competent criminal defense counsel to those in danger of losing their license for any of the following reasons:
Committing manslaughter as a result of negligent or careless driving
Driving under the influence of drugs or alcohol
Receiving two convictions for reckless driving within 12 months
Possessing 5 or more grams of methamphetamines while driving a vehicle
Using a vehicle while committing a felony
Failing to stop after being in an accident that killed or injured someone
Committing vehicle theft
Are you at risk of losing your driver's license because you have too many convictions for speeding or other traffic offenses? Our Knoxville lawyers provide clients high-quality defense counsel at every stage of the legal process involved. We gather evidence and thoroughly investigate your case. And as experienced trial attorneys, we fight zealously to protect your rights, your future and your freedom.
Consult with competent defense attorneys in Knoxville on your license suspension
At Banks and Jones, we handle both simple and complex criminal law cases with focus, confidence and experience. To schedule a consultation with one of our experienced defense attorneys, call 865-407-2122 or contact us online. Our office is located within a quarter mile of every major thoroughfare in Knoxville, and free parking is available.