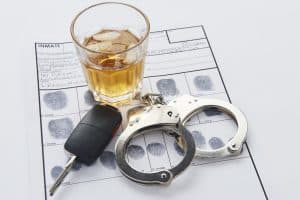 If you are charged with driving under the influence of alcohol or drugs, you need legal help – fast. Tennessee drivers should consult with an experienced DUI lawyer as soon as possible. There are often defenses. Many times, a fair plea agreement can be negotiated. A conviction for just one offense includes many direct costs and numerous hidden costs. The costs for subsequent convictions can be staggering.
According to BACtrack.com, a DUI website, the high cost is meant to deter drivers from getting drunk in the first place. (The BAC in BACtrack stands for Blood Alcohol Content – a measurement of the amount of alcohol in a driver's body.) The website article claims that NHTSA statistics confirm that, across the country, 28 people are killed daily due to a drunk driving crash. The website article claims that NHTSA statistics confirm that, across the country, 28 people are killed daily due to a drunk driving crash. In Tennessee, 2,831 people have been involved in alcohol-related traffic incidents in 2018 alone; 174 of them have been in Knox County.
Pursuant to Tennessee law, first offenders:
Are sentenced to at least 24 hours and up to 11 months, 29 days. During this time, the offender is not able to work and earn an income.
Must pay reimbursement costs. If someone was physically hurt, the cost of medical bills for just one night in a hospital can be substantial. The defendant will be required to pay the cost to fix a victim's car. Many insurance companies will decline to cover an accident where the driver was found guilty of a DUI.
Must attend a drug and rehabilitation program. The defendant is required to pay for the cost of this program. The judge may require additional treatment which costs even more money.
Pay between $350-$1,500 in fines.
Are required to pay for the cost of an interlock ignition device for up to a year. This expense can be more than $1,000.
Hidden DUI conviction costs
In addition to statutory costs, the defendant will likely have to pay for the following upon a first or latter DUI conviction:
Higher insurance premiums. The driver's insurance company will now consider the driver a bad or dangerous risk. The cost of liability and other insurances will likely rise significantly. The driver may even find it difficult to qualify for car insurance.
Towing costs. The drunk driver's car will likely be towed because the police won't let the driver continue one he/she is arrested.
A person charged with DUI may be required to pay bail in order to be released from jail.
DMV reinstatement costs. There may have additional costs for the driver when he/she is ready to driver again – especially if the driver's license was suspended or revoked.
The cost of a personal injury lawsuit. If there are car accident victims, they or their families will seek to hold the convicted driver accountable for their pain and suffering, lost wages, and medical bills – or for a wrongful death.
The cost of alternate transportation. Drivers who are convicted of a DUI will likely lose their driving privileges for months or more. While they can't drive, the convicted driver needs to pay for public transportation, private transportation, or stay home.
In addition to these costs are the legal costs, though the legal expenses are often more than worth paying. In addition to saving these other costs, a good legal defense can mean staying out of jail, preserving your reputation, and not having a criminal record.
At Banks and Jones, we're Ready 2 Defend your rights. Our trial lawyers have been fighting for the accused for nearly 30 years. We assert your constitutional rights and seek to dismiss evidence including breath and blood tests that was improperly obtained. We challenge the police version of events through careful cross-examination. Contact your lawyer before speaking with the police. Call us at 865.407.2122  or fill out our contact form to schedule an appointment.
Related Articles