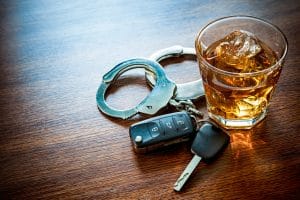 The state of Tennessee is known for its strict laws against driving under the influence. These laws are in place to protect drivers and pedestrians from serious accidents that are often caused by intoxicated drivers. In the state, even first-time offenders can spend a lengthy amount of time behind bars. Some first-time offenders are spending up to a year in prison for getting behind the wheel while under the influence. In addition to spending time in prison for the offense, individuals will often have their license revoked for at least a year, which means they cannot legally drive on their own.
Is there any possible way to keep my license?
If you were charged with driving under the influence, you may wonder if there is any possible way for you to keep your license and continue driving. Not being able to legally drive can cause a lot of problems for residents of Tennessee that have been charged and convicted of driving under the influence. Without a license, you may not be able to take your children to school, pick them up from school, or even get to your job. If there is no public transportation available, getting to these places would be difficult or maybe even impossible.
In the state of Tennessee, it is possible to get a restricted license. With the restricted license, you can only drive to certain places, such as your children's school, your workplace, and your school if you are currently in college. The exact list of places you can drive to would be provided to you in advance. You cannot take the restricted license for granted and use it elsewhere or you could have it revoked.
What are the requirements for a restricted license?
With a restricted license, an ignition interlock system is installed inside your vehicle. It is one of several requirements. There are additional requirements you need to meet to be eligible for a restricted license. For example, you should not have any previous convictions on your records.
You must not have caused a fatal accident either. If you were driving under the influence and you caused an accident that left one more people dead, you would not be eligible to receive the restricted license because of the severity of the situation. When obtaining a restricted license, there are fees that you are required to pay. You must also receive your list of restrictions from the court so that you know where you can and cannot go with your vehicle.
If you were charged and convicted of driving under the influence in Knoxville, you might think that you will not be able to drive anywhere because your license was revoked. If you are concerned about getting to work or taking the children to school, you should know that Tennessee does offer a restricted license to those that meet eligibility requirements. If you need help with applying for a restricted license or handling your DUI situation, let Banks & Jones fight 4 you. We are determined to help our clients achieve an outcome that works for them. Complete the contact form on our site or call us at 865-546-2141.