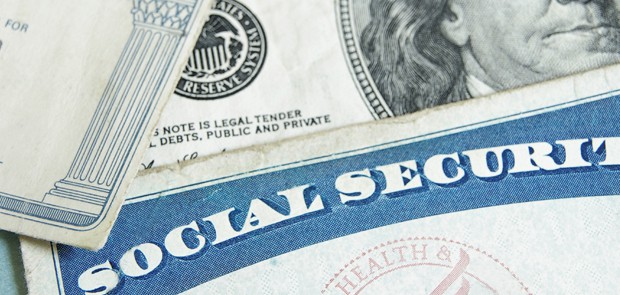 Social Security Lawyers Fight Passionately for Your Right to Benefits in Knoxville, TN
Experienced legal team handling SSI, SSD and appeals in Maryville, Sevierville, Clinton, Lenoir City & Loudon
If you are disabled, you may be eligible to receive benefits under the Social Security Disability (SSD) program. Even though the majority of SSD applicants are denied, we know how to help and provide skilled legal guidance at every stage of your case. As tenacious and knowledgeable trial attorneys, we appear in court every day and fight passionately for Knoxville clients on a variety of complex legal issues. At Banks and Jones, we recognize how important obtaining Supplemental Security Income (SSI) is to you and your family, and we want to champion your rights.
Qualifying for Social Security benefits
Prior to filing for Social Security Disability benefits, it is in your best interests to consult with an attorney. The Social Security Administration (SSA) denies most applicants for a variety of reasons, including for filling out paperwork incorrectly or inaccurately. Thus, your application may be denied outright if you do not provide the SSA with valid and required information. Additionally, to qualify for Social Security Disability benefits you must meet the following criteria:
1. You must have worked in jobs covered by Social Security.
2. The SSA requires that you have a medical condition that meets its definition of disability.
Other reasons applications are denied
Many people do not realize that earning too much income per month can affect your SSD eligibility. For 2013, the substantial gainful activity amount per month for a person who is not blind is $1,040. If you earn more than this amount, the SSA may deny your application. Additionally, if your disability does not last at least one year or is not expected to result in your death, your application may be denied.
In some cases, the Social Security Administration denies applications simply because the agency cannot find the applicants. Moreover, the SSA frequently denies individuals who are uncooperative or fail to follow prescribed therapies. Also, if you have been convicted of a crime, depending on the circumstances of your case, you may be denied benefits.
Types of disabilities that may be eligible for SSD benefits
The Social Security Administration uses a strict definition of the word disability. According to the SSA, you are disabled if:
You cannot do work that you did before.
The SSA decides that you cannot adjust to other work because of your medical condition(s).
Your disability has lasted or is expected to last for at least one year or to result in death.
Whether you suffer a brain injury, back injury or mental illness, our lawyers can investigate your case fully to determine if you are eligible for SSD benefits.
Tennessee law firm fights zealously for disabled Knoxville clients
Banks and Jones is well-known in the Knoxville area for providing unyielding support and counsel to the injured and disabled. If you need help with any stage of the SSD application process, call 865-407-2122 or contact us online to discuss your case with a knowledgeable lawyer today. Our office hours are Monday through Friday from 8:30 a.m. to 5:30 p.m., and after-hours appointments are available by request.