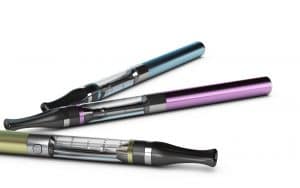 The dangerous effects of e-cigs have been underreported and misjudged until recently. However, this is starting to change. The U.S. Consumer Product Safety Commission recently published information indicating that the use of these devices resulted in more than 2,000 hospitalizations associated with burn and explosion injuries from 2015 to 2017.
In 2017, the U.S. Food and Drug Administration published a consumer warning about the extreme dangers of exploding vape pens, although these occurrences are rare. The agency indicated that battery related issues, according to the evidence, may contribute to these explosions.
The danger of e-cig lithium batteries
E-cigs vaporize a liquid that is inhalable through the use of a heating element. These devices rely on powerful lithium-ion batteries to produce high temperatures quickly. However, a number of incidents of these devices exploding have occurred, leading to serious burn injuries, both to the users and others within the vicinity of the exploding device.
Lithium-ion batteries are powerful. They generate a long-lasting charge and are used in a wide range of devices, including laptop computers, cell phones, children's toys, and power tools. However, they are not an optimum replacement for the alkaline batteries used in numerous handheld products.
Lithium-ion batteries operate the safest and most efficiently when they are grouped together in one unit and protected by a plastic coating encasement referred to as a battery pack. The benefits of battery packs include safety features that prevent the batteries from having a thermal problem and protect the individual battery cells from sustaining damage. When lithium-ion batteries are contained in the battery pack, they are prevented from short-circuiting and exploding. If a lithium ion battery cell comes into contact with coins in a person's pocket, it can cause the batteries to unexpectedly short circuit and explode.
Common injuries from exploding e-cigs
Some of the severe injuries caused by e-cigarette explosions include:
First, second, and third degree burns over various parts of the body
Eye injuries
Lacerations
Lost teeth
The injuries sustained as a result of these defective devices have both physical and emotional consequences to the victim. In some cases victims may experience post-traumatic stress disorder (PTSD) or other mental and emotional injuries.
If you have sustained burn injuries due to an exploding e-cig, you may be entitled to collect considerable compensation for your injuries. Our team is determined 2 Fight 4 your right to recovery! You can rely on our experienced Knoxville burn injury and product liability attorneys at Banks and Jones to represent you vigorously and fight for the outcome you deserve based on your injuries. To set up a free consultation, call us today at 865.546.2141 or fill out our contact form and send us a message.