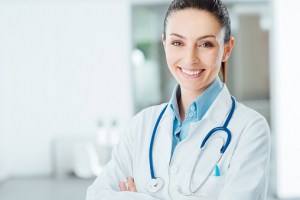 It is no secret that insurance companies prioritize their bottom line over the health and safety of their patients. What many non-medical personnel don't realize, however, is that they do it to doctors, too. One of the more popular ways to accomplish this involves the delicate, complex and often-overwhelming world of CPT codes and billing. Because of changes in Obamacare and TennCare, specifically, more and more doctors are being accused of billing for unnecessary services in order to scam the system – when in fact, it could very well be the insurance companies running that scam.
How the insurance companies do it
When you bill TennCare, Medicare or an insurance company for a procedure, that company keeps track of every CPT code you enter. If the company believes that you are overbilling, they are likely to audit your practice to see if you are committing insurance fraud.
What the insurance companies, CMS and TennCare don't take into account is:
That perhaps you are practicing in a more rural area of Tennessee
That you may be the only doctor in the area
That you are a specialist in your field, which would necessitate your billing under certain codes more often
That Medicare G codes rarely match private insurance codes exactly
That what constitutes a medical necessity for one insurance plan may not be deemed a necessity under another
To add insult to injury, most insurance contracts require that any disputes be handled through arbitration as opposed to litigation, and that the arbitration panel meet in a place that is most convenient for the insurance company. Thus, even when you are doing your very best to reflect your work honestly and ethically, a misreading by the insurance company can force you to give up some of your legal options – and to do so in whatever town in Tennessee they want to use.
And you'll have to go through it for every single code they dispute, lest they A) refuse to reimburse you for any other procedure or B) force you to reimburse them for every claim you ever made under that CPT code because they have it in their power to bankrupt you just to make a buck.
If you are a doctor in Tennessee and fighting TennCare, Medicare or a private insurer over which CPT codes you use, Banks and Jones can help. Our Knoxville-based attorneys are willing to travel to any venue to arbitrate on your behalf. We invite you to contact us to learn more about your options if you have been accused of fraudulent billing practices, and how we can protect your best interests during arbitration.