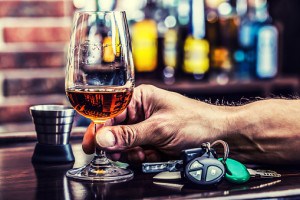 Drivers share the roads in Tennessee with operators of various vehicles, including motorcyclists and truckers. No one can control anyone's actions, except for his or her own, so there's always a risk of an auto accident because of a drunk driver out on the road. Unfortunately, sometimes auto accidents are deadly, and a recent example of deadly auto accidents is the case of Tennessee trucker Randall Weddle.
What are the basic facts of the Weddle case?
Mr. Weddle faced accusations of causing the Route 17 crash that claimed the lives of Christiana Torres-York and Paul Fowles back on March 18, 2016; he also faced charges of manslaughter, aggravated intoxicated driving, driving to endanger, false recordkeeping, fatigued driving, driving while using alcohol, and driving while in possession of alcohol. He pleaded innocent, and as of January 9, 2017, he still was in jail with a bail of $100,000.
According to reports, back in March 2016, Mr. Weddle was driving at 81 miles per hour before the wreck and 73 miles per hour during the wreck, and he had an initial blood alcohol content (BAC) of 0.09 during the wreck and a BAC of 0.73 later at the hospital. Both his speed and BAC were above the legal limit. He also was driving with a suspended license.
Tips on how to prevent auto accidents
We can't control the actions of others, but we can take steps to make the roads safer when we're on them. In order to help prevent vehicle crashes, we should:
Be aware of other drivers
Keep an eye out for pedestrians, children, animals, etc.
Not drive when we are tired
Not drive while we are under the influence of drugs or alcohol
Be respectful of others on the road
Refrain from using the left lane, as many wrecks happen on the left lane
Ensure that our vehicles are in working proper order
Not push our vehicles beyond their limits
Moreover, we can avoid wrecks if we do not drink while we drive and if we do not speed.
If Mr. Weddle had implemented these tips, perhaps the March 18, 2016 auto accident could have been avoided, and the two crash victims might be still alive.
If you, a friend, or a relative got injured as a result of an auto accident, you have legal options. At Banks & Jones, we fight on behalf of auto accident victims in Knoxville and throughout Tennessee. For more information about how we can help, contact our Knoxville auto accident attorneys, or call 865-407-2122.