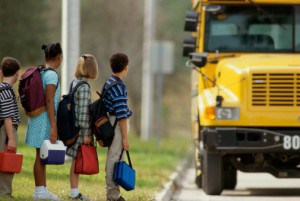 School buses are an important mode of transportation for children, and they usually provide safe transportation for children. Nevertheless, the fact that school buses are a safe mode of transportation for children is not always the case, as the horrific November 21, 2016 school bus crash in Hamilton County, Tennessee clearly demonstrates. In fact, the crash claimed the lives of 6 children and left many others with injuries.
As of December 16, 2016, six lawsuits assert that Durham School Services, which provided transportation for children in Hamilton County, and the 24-year-old driver Johnthony Walker, who faces vehicular homicide charges, are responsible for causing the wreck. The lawsuits state that Durham was too lax in its employment policies when the company hired Mr. Walker and that Mr. Walker failed to safely transport the children, who were on his bus.
Unlike the other five lawsuits, which only target Durham and Mr. Walker, the sixth lawsuit is a wrongful death and design defect lawsuit targeting Thomas Built Buses, the manufacturer of the crashed bus, on Zyanna Harris's behalf. The wrongful death lawsuit asserts that Zyanna Harris's relatives are entitled to recover monetary damages for their physical, psychological, and emotional loss and funeral costs; it requests $5 million worth of compensation and $500,000 worth of punitive damages.
Why the difference in the lawsuits?
The wrongful death lawsuit regarding Zyanna Harris's untimely death and the other five regarding the bus crash were filed because there are different vehicle designs that are safer and Thomas Built Buses opted for the less safe design instead. In addition, Zyanna Harris's relatives and their attorneys believe that Thomas Built Buses made an unsafe bus, which lacks seatbelts and anti-ejection windows, and that if said bus did have these types of safety features, the likelihood of injuries and death could have been minimalized significantly.
If you lost a loved one in an auto accident, or sustained injuries yourself, you may have the basis for a personal injury and/or wrongful death case. For more information, contact the Knoxville auto accident attorneys at Banks & Jones. Call 865-407-2122 or contact us to find out more about how we can help.